At The Secret Farm, we invite you to step into a realm of tranquility and enchantment. Amidst our lush greenery, a vision of purple-hued splendor awaits you – the Lavender Fields. Embrace the soothing aroma and breathtaking beauty of lavender as you create cherished memories with your loved ones. Join us on a journey through our lavender oasis, where nature's gift to the senses awaits, and family moments are cherished forever.
Lavender Bliss: A Feast for the Senses
As you wander through the Lavender Fields, a symphony of scents and colors greets you. The gentle hum of bees and butterflies add to the magic, as they dance amidst the fragrant blooms. Lavender has been cherished for centuries, celebrated for its calming properties and delightful fragrance. At The Secret Farm, we take pride in nurturing these lavender fields, ensuring an immersive experience that leaves you feeling rejuvenated and at peace.
Family Escapes: Capturing Precious Moments
Life is made of moments shared with family, and The Secret Farm's Lavender Fields provide the perfect backdrop for capturing these precious memories. Picture yourself on our charming bench, surrounded by lavender, as you and your loved ones smile for the camera. Cherish the joy and laughter that comes from being together in nature's embrace.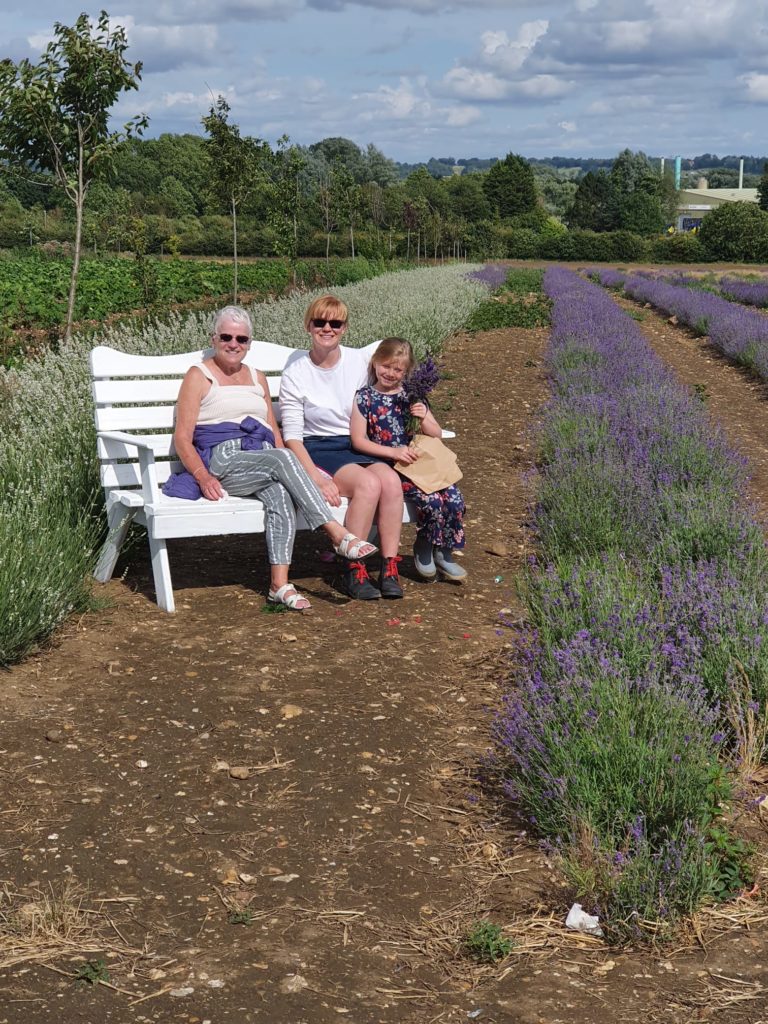 The Secret Farm's Lavender Goodies
Beyond the picturesque setting, lavender at The Secret Farm holds a wealth of delightful possibilities. Our lavender-themed products, carefully crafted from the essence of these blooms, offer a touch of luxury and natural goodness. From lavender-infused bath salts to soothing lavender sachets, take a piece of our lavender oasis home with you.
A Lavender Escape: Unwinding and Reconnecting
Escape the hustle and bustle of everyday life and immerse yourself in the calming embrace of our Lavender Fields. As you stroll through rows of lavender, stress melts away, and a sense of serenity envelops you. Reconnect with nature and with each other, finding solace in the beauty that surrounds you.
Creating Lasting Memories
At The Secret Farm, we understand the value of family time and the memories created together. Our Lavender Fields offer the ideal setting for relaxation, laughter, and togetherness. Whether it's a family day out or a romantic escape, our lavender oasis invites you to weave unforgettable moments into the tapestry of your lives.
Conclusion
Escape to The Secret Farm's Lavender Fields for a family adventure that will leave you refreshed, inspired, and connected. Immerse yourself in the soothing embrace of lavender, and allow nature's beauty to envelop your senses. Cherish the moments spent on our bench amidst the lavender, and capture memories that will be cherished for a lifetime. Let The Secret Farm be your picture-perfect haven, where family and nature come together in perfect harmony.