What is the heart of the traditional roast dinner? Roast potatoes! Whether picked from our farm or shop bought, below I share a great recipe on how to perfect your roast taters'.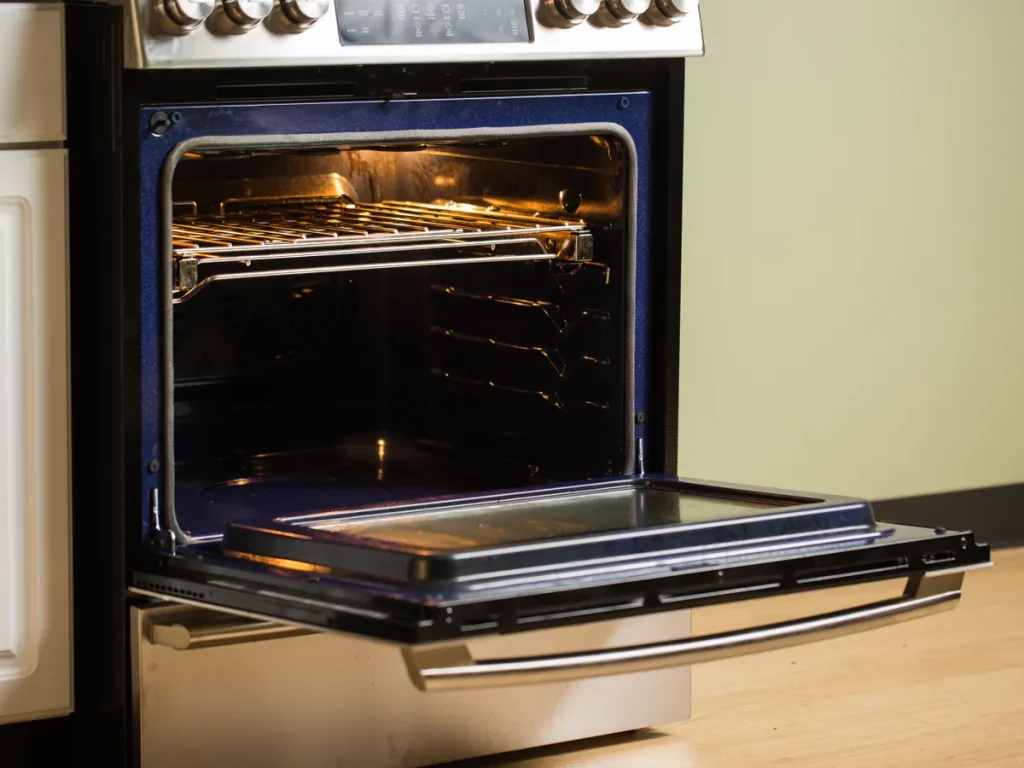 Step 1
Preheat the oven to 250°C/230°C Fan/gas mark 9/500°F. If you don't have a double oven, you will have to do this as soon as the turkey is out of your single oven, which, for me, is very much later than the parboiling stage.
Step 2
Put the fat into a large roasting tin and then into the oven to heat up, and get frighteningly hot. 20–30 minutes should do it.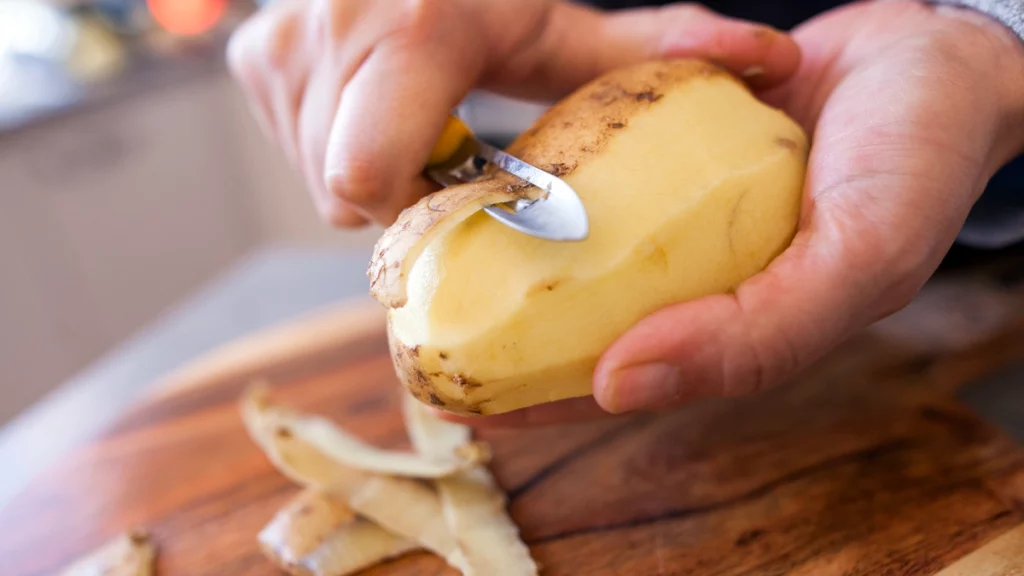 Step 3
Peel the potatoes, and cut each one into 3 by cutting off each end at a slant so that you are left with a wedge or triangle in the middle.
Step 4
Put the potatoes into salted, cold water in a saucepan, and bring to a boil, letting them cook for 4 minutes.
Step 5
Drain the potatoes in a colander, then tip them back into the empty, dry saucepan, and sprinkle the semolina over.
Step 6
Shake the potatoes around to coat them well and, with the lid clamped on, give the pan a good rotate and the potatoes a proper bashing so that their edges fuzz and blur a little: this facilitates the crunch effect later. I leave them to rest at this stage. If you don't, you'll need to have preheated the oven earlier!

Step 7
When the fat is as hot as it can be, tip the semolina-coated potatoes carefully into it (they splutter terrifically as you put them in) and roast in the oven for an hour or until they are darkly golden and crispy, turning them over halfway through cooking.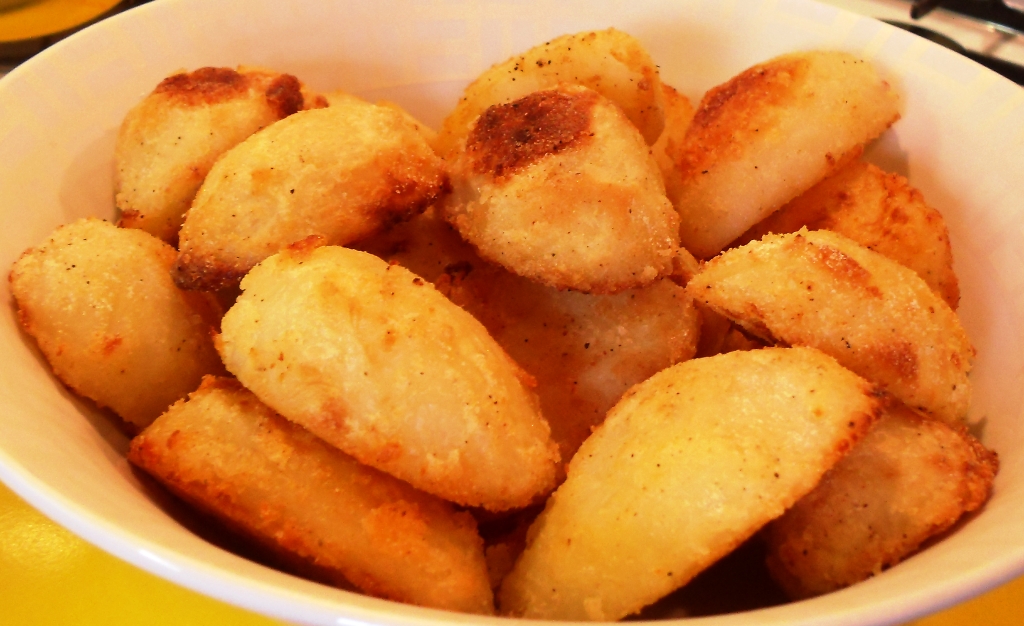 Step 8
If the oven's hot enough, they may well not need more than about 25 minutes a side; but it's better to let them sit in the oven (you can always pour off most of the fat) till the very last minute.

Step 9
When everything else is served up, transfer the potatoes to a large (warmed if possible) serving dish and bring to the table with pride in your heart.