At The Secret Farm, our passion for providing delightful experiences to our visitors is matched only by our love for strawberries. We are thrilled to announce the successful opening of the strawberry season, where visitors of all ages indulged in the joy of strawberry picking amidst our lush fields. Join us as we relish the highlights of our strawberry season's opening, where sweetness and smiles combined to create treasured memories for everyone who visited The Secret Farm.
A Strawberry Wonderland: Nature's Bounty Unveiled
As the strawberry season unfolded, our fields transformed into a vibrant wonderland of red and green. The sight of juicy strawberries peeking out from the lush green leaves brought a sense of excitement and anticipation. Families, friends, and fruit enthusiasts eagerly gathered to embrace nature's bounty and experience the timeless tradition of pick-your-own strawberries.
The Sweet Success of Strawberry Picking
The Secret Farm's strawberry season opening was met with resounding success. Visitors were delighted by the quality and abundance of strawberries, providing an opportunity to savor the freshest and most flavorful berries. Each plump and juicy strawberry offered a burst of sweetness, a reminder of the essence of nature's harvest.
Family Fun and Togetherness
The strawberry season at The Secret Farm has always been a celebration of family fun and togetherness. Parents watched with joy as children eagerly filled their baskets, their faces beaming with delight at the thrill of picking their own strawberries. The experience created lasting memories for families to cherish and share.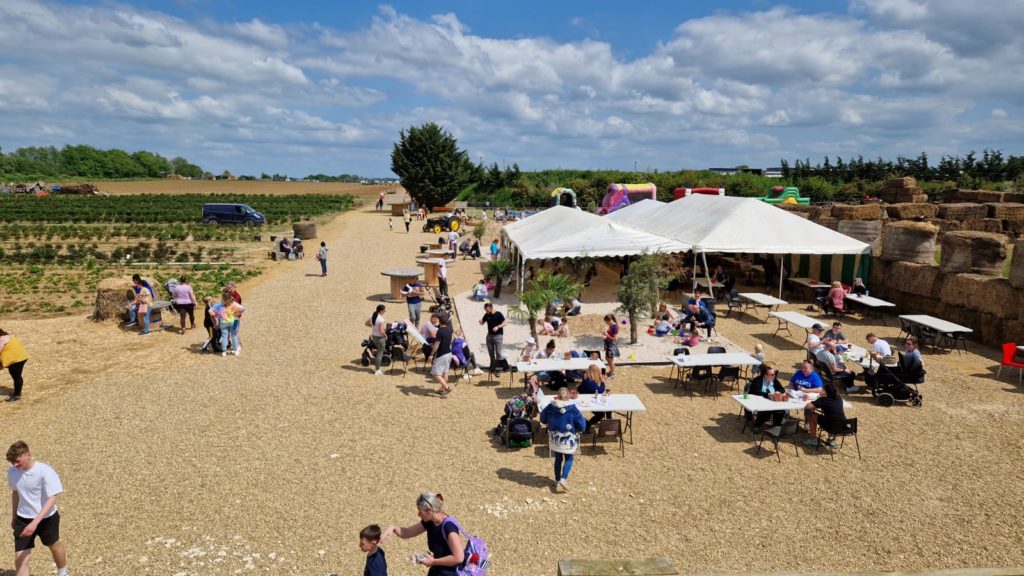 A Journey of Taste and Tradition
Beyond the enjoyment of picking strawberries, The Secret Farm's strawberry season is also a journey of taste and tradition. Many visitors took their strawberries home to create delectable treats like fresh strawberry shortcakes, preserves, and homemade jams. The farm-to-table experience and connection to nature's bounty brought a sense of fulfillment to all.
Our Heartfelt Thanks
As we reflect on the success of our strawberry season opening, The Secret Farm extends heartfelt thanks to all our visitors. Your support and enthusiasm have made this season truly special. We are honored to be a part of your family traditions and to share in the joy of creating cherished memories with you.
Looking Ahead: More Adventures Await
As the strawberry season continues, we eagerly await the arrival of more visitors to our fields. The Secret Farm is brimming with excitement, anticipating the smiles and laughter that will fill the air as more families and friends experience the delight of strawberry picking in the coming weeks.
Conclusion
The Secret Farm's strawberry season opening was a sweet success, marked by an abundance of strawberries, laughter, and treasured moments. We extend our heartfelt thanks to all our visitors for being a part of our journey. As we continue to celebrate the joy of strawberries, we invite more families and fruit enthusiasts to join us in this delightful adventure. Come and experience the magic of strawberry picking at The Secret Farm, where sweetness and smiles intertwine to create lasting memories in the heart of nature's embrace.