Have a pumpkin and want to turn it into a masterpiece? In todays blog, I will motivate your imagination by providing 10 different pumpkin carving designs for you to try.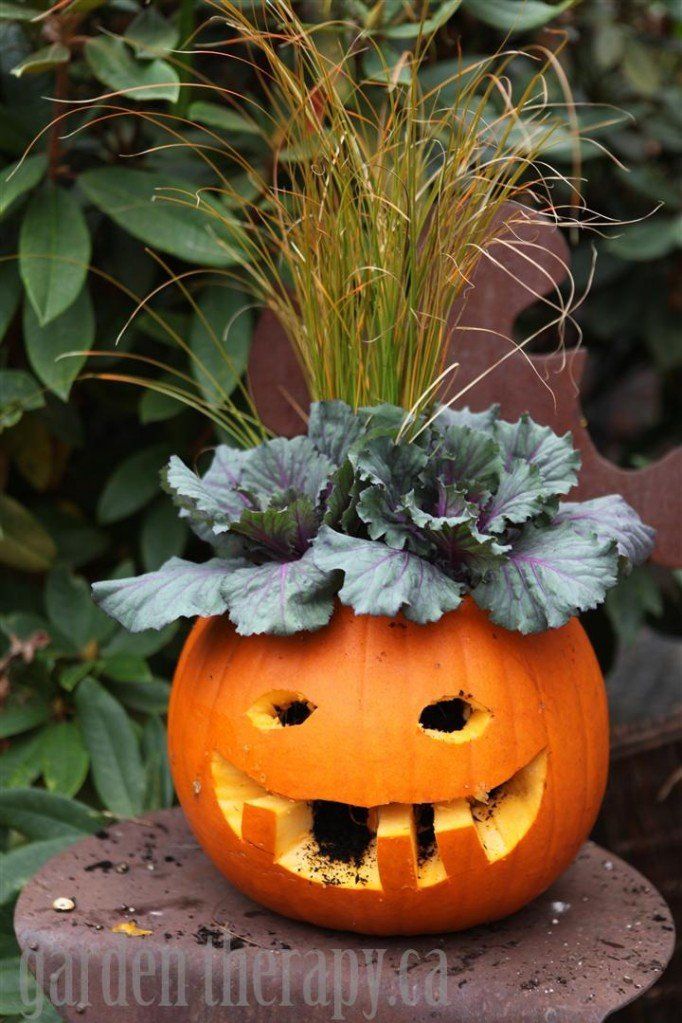 Planter
Make your jack-0′-lantern right at home in your garden by filling it with soil and your favorite plants. It's a great option for front porch steps, too.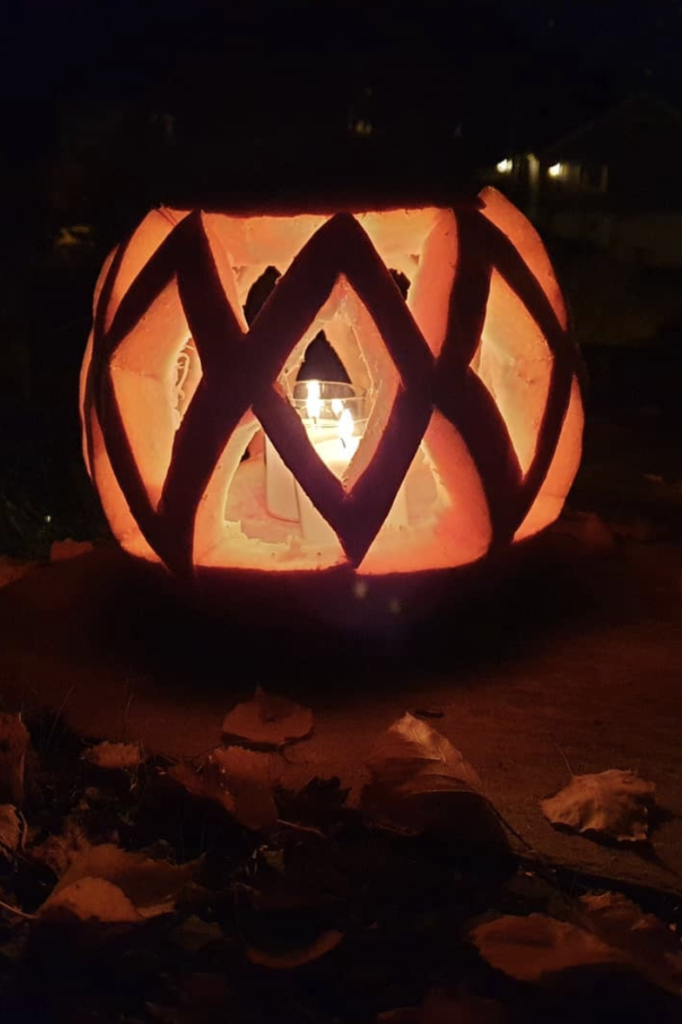 Lantern
For a fall harvest party or an autumn wedding, carve pumpkins into lanterns that serve as the perfect centerpieces for your tables. These also look beautiful lining your walkway, lighting the way for all of those trick-or-treaters.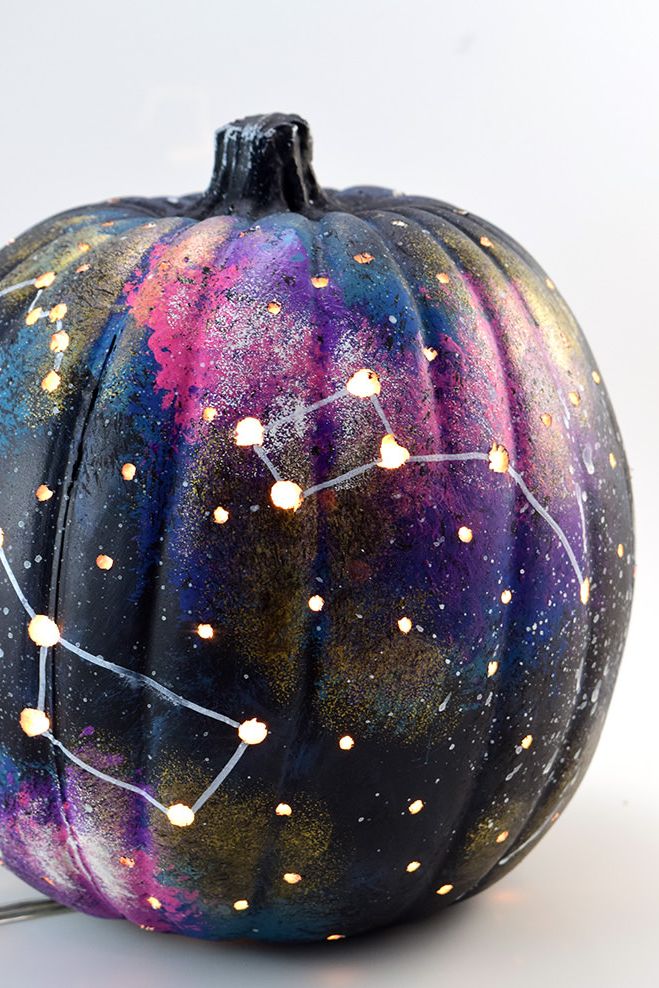 Galaxy Pumpkin
Determined to create a pumpkin that's out of this world? A little paint, a drill, and holiday lights are all you need to bring the galaxy to life. (Pro tip: Use a sponge for a more realistic night sky effect.)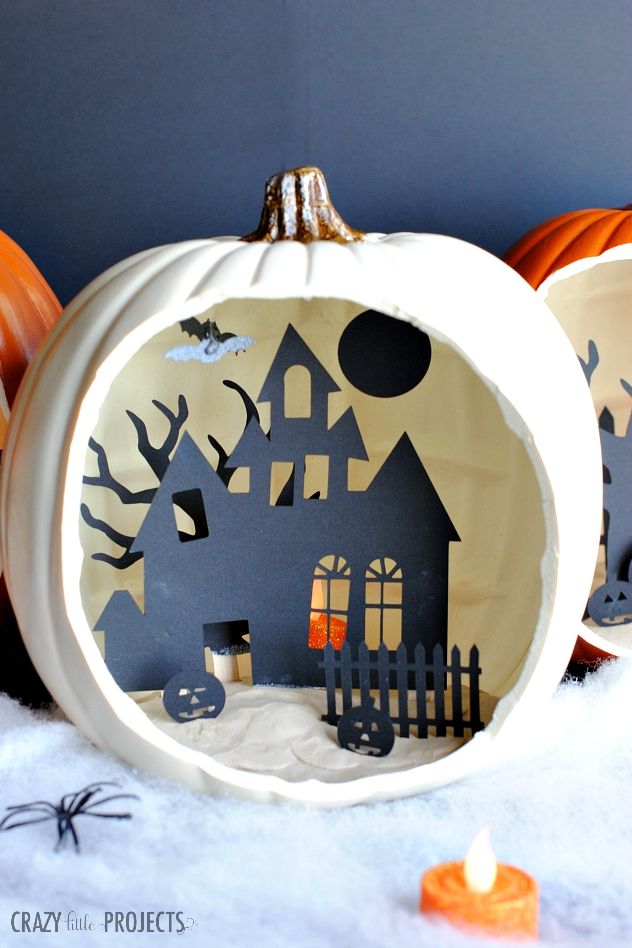 Shadow Box Pumpkins
To create Halloween decor for your mantle, carve a big circle out of the front of a faux pumpkin, then assemble a spooky scene out of cardstock. Or save time by adding store-bought props instead.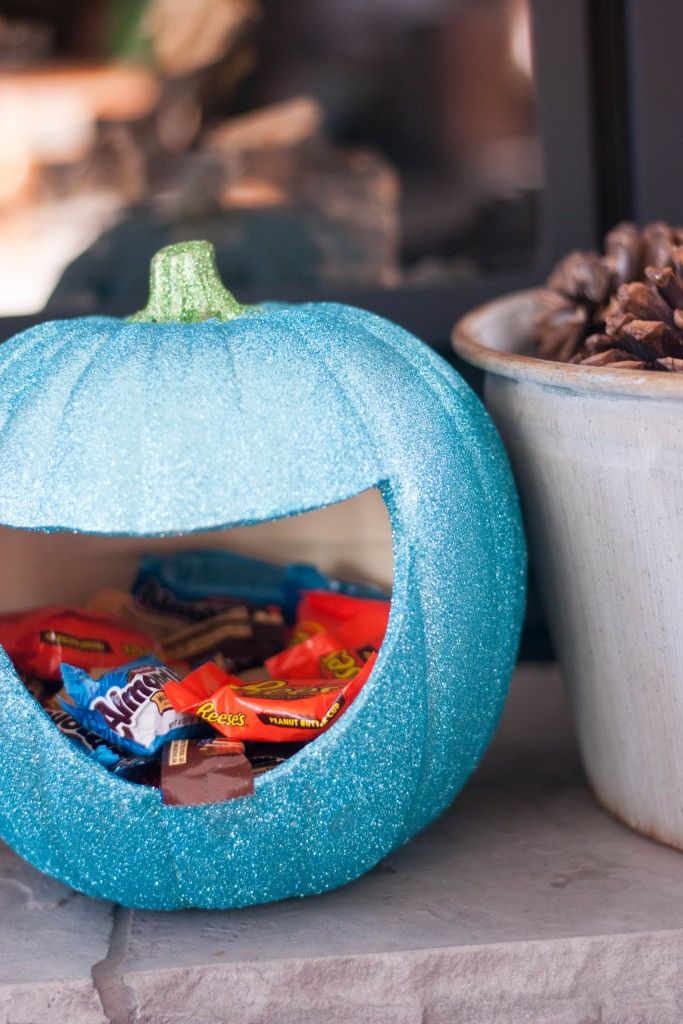 Glittered Teal Pumpkin
Spruce up your teal pumpkin with a plentiful coating of glitter. Just be sure to fill it with allergy-safe treats.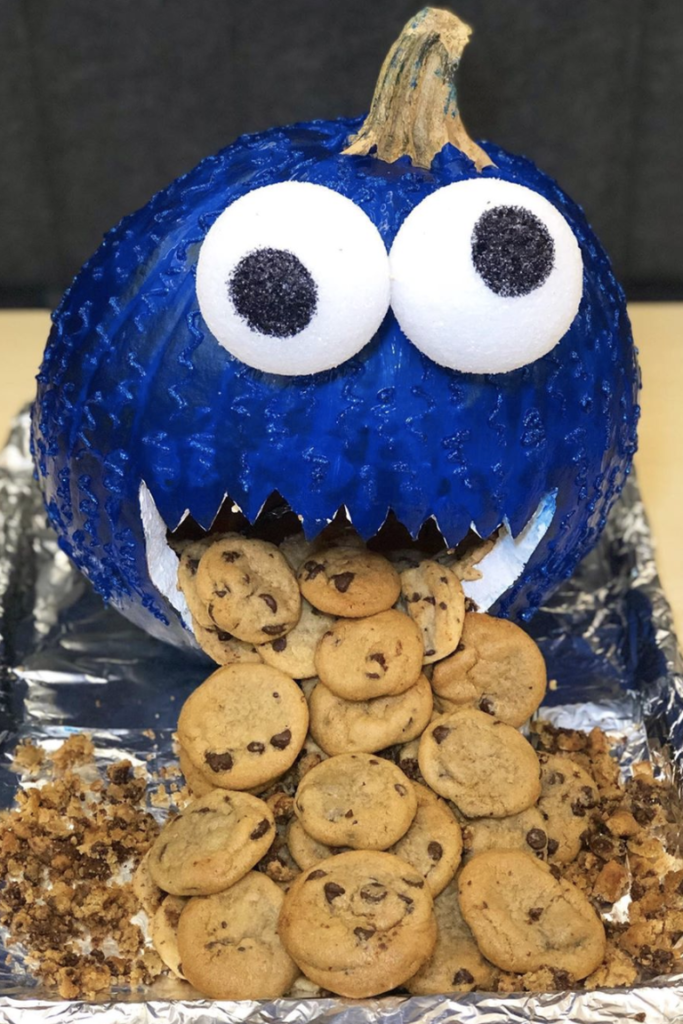 Cookie Monster
Don't put this one outside (it might attract hungry critters!), but it's a really fun option for the dessert table at your Halloween party that will delight adults and kids alike.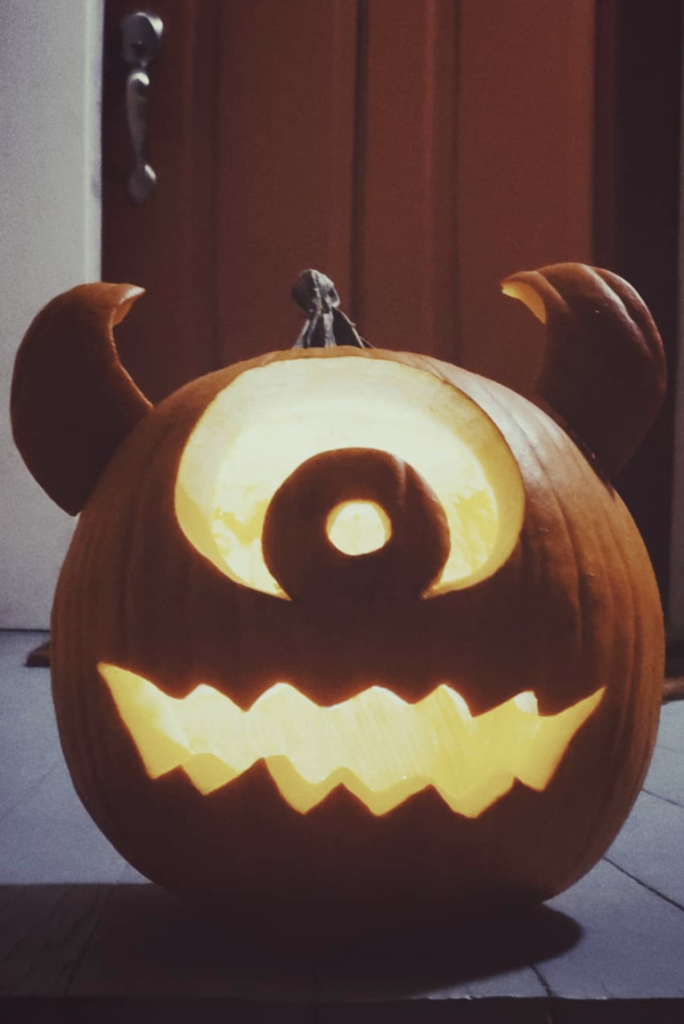 Monsters Inc.
Use excess pieces from carving the single eye to create horns for your new monster friend.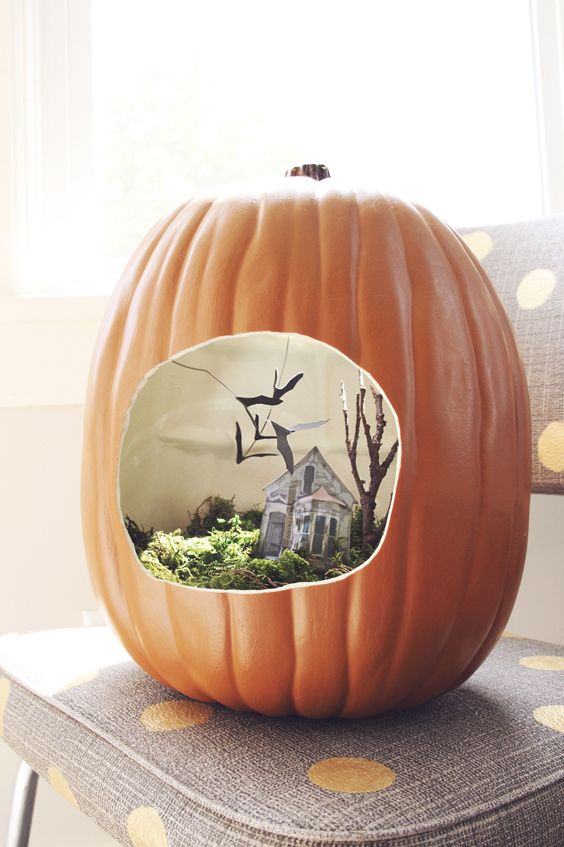 Spooky Pumpkin Terrarium
Swap out your classic glass terrarium for one inspired by the spooky holiday. All you need is a faux pumpkin, some moss, and the free printables provided in the tutorial.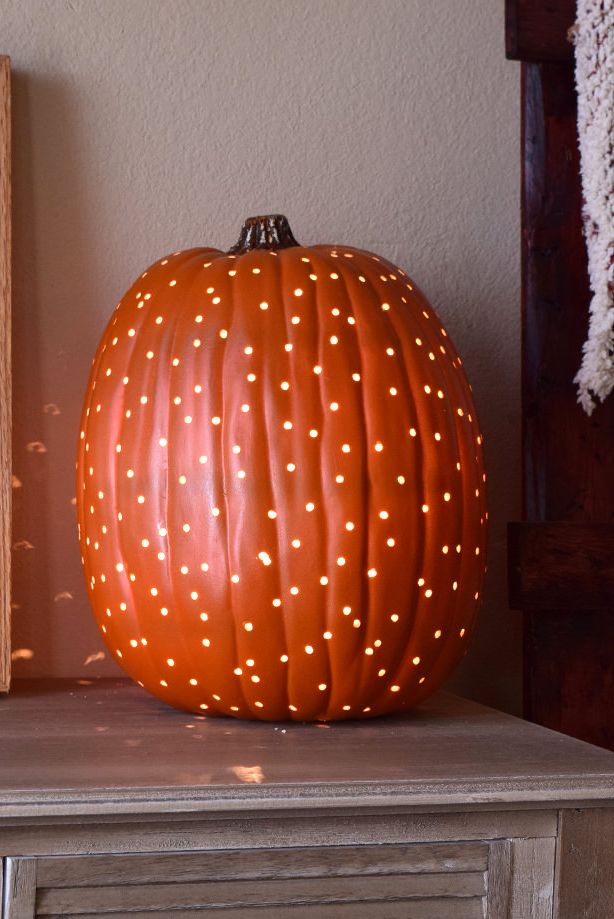 Drilled Pumpkin Light
Drill holes into a faux pumpkin to create a fun and seasonal night light for the kids or a festive lantern for your Halloween party.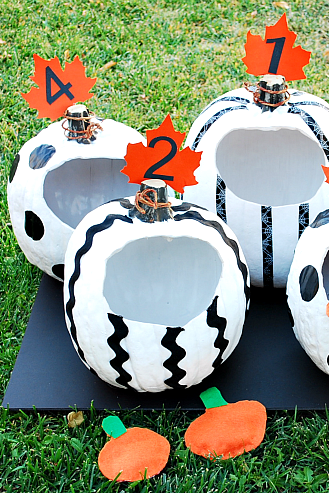 Pumpkin Toss Game
Forget bobbing for apples—kids will have a blast trying to sink bean bags into boldly decorated carved out pumpkins. (Pro tip: Make the craft even easier by purchasing bean bags instead of making them.)